The Chiseled into a Champion program brings together every aspect of what it takes to be a champion. Steve's template is proven through 20 years of his own professional, successful racing. Why recreate the wheel when you can get a proven template for winning! No other program offers the ability to sleep, eat, and breathe every waking moment with Steve Hatch, allowing you to be immersed in the secrets, determination, and perseverance of a champion. What clients are finding is that this knowledge seeps into every aspect of life. Steve will help you define your goals, expand them, and achieve them.
After doing SHR's Chiseled into a Champion program, I've become more committed, focused and confident on and off the bike. I didn't realize there was so much on how to ride/race a motorcycle. Steve and his wife Denise helped to mold me into a rock solid rider, with their knowledge and clear cut information had me increasing speed and confidence immediately! I will do the program as often as I can because I know it saves me years of wasting my time, energy and finances, and gets me a holeshot to my dreams and goals!
Eric Bailey
Accommodations
There are several great hotels near my home in beautiful Dryden, New York. If you fly in, we can pick you up at the airport and pick you up and drop you off each day at your hotel. Please contact us for recommended lodging in the area. There are also many great camping and motorhome sites.
What you Get
Nutrition & Mental Edge

Learn how to eat to get the calories you need.
Enhance energy, and free up digestion for recovery.
Mental preparation for the mind of a champion.
Includes your own personalized hypnosis CD.
Riding

Steve helps with over 20 years of experience.
Proper coaching on form:

Enhance safety and allow an increase in speed.

We will also focus on skills, endurance, and speed.
Conquer the conditions:

Rocks, Hard Pack, Ruts, Roots, Mud, Trees

Suspension & bike set up.
Physical Training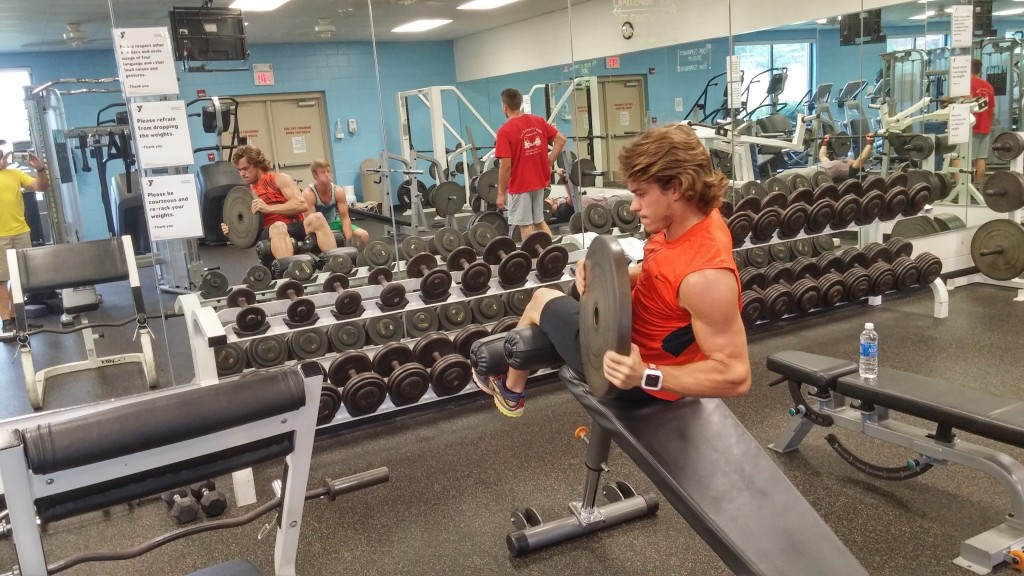 Steve pushes you in everything!
Weights
Core Work
Trials Riding & Bicycling
Yoga & Stretching
Calculate your Target Heart Rate Zone
Pricing
This is a huge commitment on all accounts! Physical, mental, financial, and time! If you have the desire to be chiseled into a champion, We will also commit to do everything in our power to take you there! The experience of a lifetime packed into 2 Days! Please note that group discounts are also available! NY program pricing below, add $250/day for travel expenses and Steve will come to you!
1 rider $2,000 ($2,000 per rider)
2 riders $2,200 ($1,100 per rider)
3 riders $2,400 ($800 per rider)
We can help arrange to ship your bike for about $250 each way. Bike rentals are also available for $250/day.
We also offer family discounts, so please call or email for additional details.
Please contact us for additional details.